The Arizona Renaissance Festival is is one of the largest such festivals in the nation. This year festival organizers are celebrating its 26th season, which runs from the beginning of February through the end of March.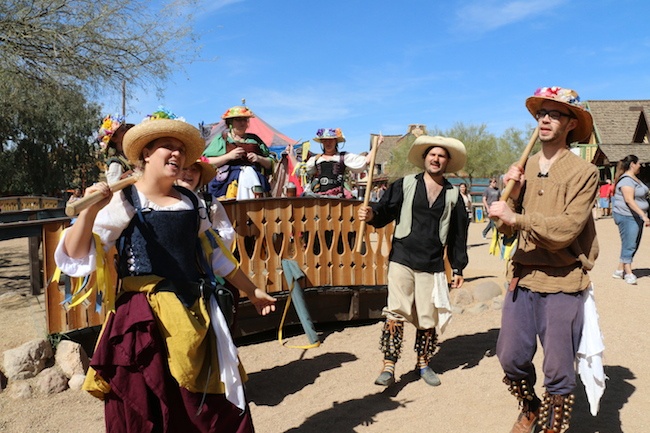 The 30-acre park is located just outside of Apache Junction, about 50 miles east of Phoenix.
If you're not familiar, the Renaissance Festival is a medieval amusement park full of entertainment, reenactments and mischievous antics, which are performed throughout the park on 13 different stages, including a jousting venue.
I attended the festival a few weeks ago and just had a blast, it seems each year it gets bigger and better. All the participating actors take the festival very seriously…you can't help but feel you've been transported back in time some five hundred years.
The village marketplace has over 200 shops offering an array of goods. You'll find circus events, arts and crafts, a jousting tournament and a feast, all rolled into one non-stop, day-long adventure.
If you've ever been to the Arizona Renaissance Festival, please leave a comment below and share your favorite activities or events.
Arizona Renaissance Festival Information:
When to go: Open Saturday and Sunday from 10am to 6pm (rain or shine)
Dates: Early February to the end of March
Website: RoyalFaires.com
Directions: Google Map to Arizona Renaissance Festival
Address: 12601 East Highway 60, Gold Canyon  AZ  85118