UnderCover Ale Works and Sweet Palace produce completely different products, however both may share the "it" factor when it comes to helping a small community become a destination.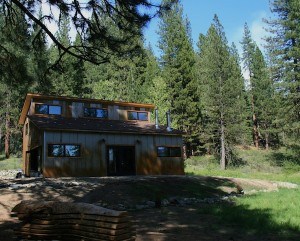 Nestled hillside off highway 70, just outside of Graeagle, CA, I discovered (thanks to my friend Debra) a covert local attraction fermenting liquor of the malted variety.  UnderCover Ale Works is the brainchild of Rich and Susan, two artisan brewmasters with a passion for hop-infused spirits.
After a quick tour of the handsomely constructed brewery, it was time to do some tasting.  I got a kick out the creatively named brews that support the brand…from "Deep Cover," "Incognito Saison," to "Ambush IPA."
I'll be the first to admit that I'm not a connoisseur of beer, as a matter of fact, I just started drinking beer a few years ago after learning that the type I enjoy most are unfiltered wheat beers, like Blue Moon or Pyramid Hefferveisen. I don't believe this admission goes over all that well with a Brewmaster, but I think Rich and Susan were kind enough to take it in stride.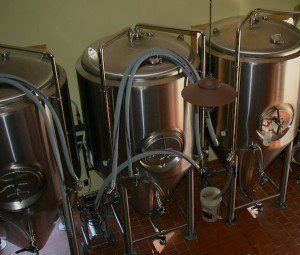 There were a number of folks at the brewery, all intently listening to Rich enthusiastically tell us about the beer making process. After a while, we each took a glass of our favorite style ale and headed to some outdoor seating in a clearing among tall pines.  It was a lovely evening, so I broke out my chessboard and challenged Debra to a game. We ended up playing three…actually, the third game never finished as lively discussions began to ensue.
Debra and I were discussing why some small towns become extremely popular destinations, while others continue to exist under a veil of mediocrity. I was sharing some of my experiences of the road, providing examples of what I thought were "cool" towns and why, and/or how they become that way.  People have an inherent aversion to change…this is a problematic position because "change" is inevitable.  The question becomes, are you going to be a part of shaping that change…or, will you be a bystander complaining along the way?
I've lived in a small community before, wanting to be a big fish in a small pond, so I know first hand the challenges that well-intentioned leaders face—it's an uphill battle, but it's one where a single person can have a positive influence and move the pendulum. I'm often reminded of this when I was traveling through Montana and one of my best friends told me I should go out of my way to stop by the tiny town of Philipsburg to visit the candy shop.  "A candy shop," I said!  "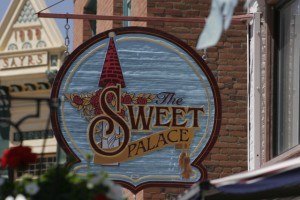 Why would I go out of my way to visit a tiny town just to go to a candy shop," I exclaimed.  "Trust me, it will be worth it" he said.
When it comes to travel destinations, my buddy Sean has never steered me wrong. So, I went to Philipsburg and visited the "Sweet Palace," aka "The Candy Shop."  It was such a cute little town…and not in an old, glory days are in the past sort of way—but in a cool, hip and vibrant way.  After I spent all of five minutes touring the small town, I walked into the "candy shop" and instantly knew why my buddy was so insistent that I visit. Sweet Palace is unlike any candy shop you've probably ever encountered.  First it smells divine. Second…it's huge!  The shop is set up like a turn-of-the-century candy store with beautiful hardwood cabinets, shelves and drawers that display the shops' goods in perfect harmony.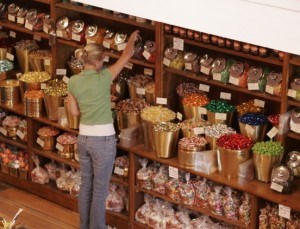 Sweet Palace was started in the late 90s by a woman with a vision, and, the passion, desire and tenacity to see it through.  This passionate person was not just starting a candy shop, she was building a destination.  While people might go to Philipsburg, MT for the "candy shop," they're now greeted by quality lodging, restaurants and other shops.  While it took many to re-invent this old community, you can probably credit a single person for putting it on the map.
[Digression concluded] I've spent a month now exploring Eastern Plumas County and while there are some great things to do and places to visit, it's places like UnderCover Ale Works that will put the area on the "map."