With fall is upon us, Americans will start looking ahead at their travel plans for the holiday season. Thanksgiving is one of the busiest travel holidays of the year, experiencing five consecutive years of growth. Many folks will choose a road trip as their preferred method of transportation. Unfortunately, with gas prices still remaining a pressure-point for many Americans, coupled with increased expenses during the gift-giving season, a road trip can seem out of reach for many. But what if your gas was free?
Giving the Gift of Free Gas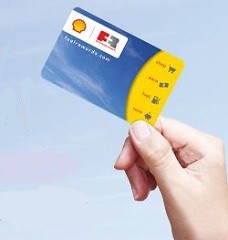 Just in time for the holidays, the Fuel Rewards Network (FRN), ™a free rewards program that is reducing the everyday cost of fuel for Americans, is giving its members a chance to win up to $2,560 in free fuel, every month until the end of the year (2013).
The FRN™ program is a free and easy-to-use rewards program that turns consumers' everyday purchases into Fuel Rewards® savings that reduce the price per gallon at the pump. Since launching in June 2012,the FRN program has helped Americans save over $200 million in fuel costs, with members saving on average of $.28 cents per gallon. At $.28 cents a gallon, those savings can add up quickly.
Through its Fuel-for-a-Year Sweepstakes, which launched in July 2013, one lucky FRN Member can win Fuel Rewards savings each month, equivalent to what the average American household spends per year at the pump.
So how does the program it work? Americans can simply register for a FRN account and begin earning savings through:
·         Purchases made at online retailers like Macy's, the Apple Store and the Nike Store
·         Exclusive offers on purchases made with member's MasterCard
·         Linking their grocery's savings cards (including Winn-Dixie, BI-LO and Hy-Vee)
·         And, by dining at thousands of local restaurants
Those savings then translate into cents-per-gallon off and can be redeemed at local Shell Stations. Members can also monitor savings, locate gas stations, as well as participating grocers and restaurants through the Fuel Rewards Mobile App, which is available on Apple and Android devices.
FRN is progressing toward its goal of saving consumer $1 billion dollars on fuel through the Fuel Savings Sweepstakes. "By turning the shopping power of our FRN Members into savings power, we're helping American drivers make ends meet by helping them save money on fuel every day," said Dickson Perry, Founder, Chairman and CEO of Excentus, the company behind the Fuel Rewards Network program.
About Excentus
The Fuel Rewards Network™ program is owned and operated by Excentus Corporation. Excentus Corporation is the creator of and patent-holder for marketing programs and services that utilize price roll-down discounts at the pump as the ultimate consumer reward. The growing Fuel Rewards Network™ program provides members with the opportunity to earn free fuel simply by purchasing the things they normally would from more than 1,400 retail locations, nearly 700 online merchants, and 10,000+ restaurants, and redeeming their rewards at participating fuel stations across the country. Excentus was founded in 1996 and is a privately held company with more than 200 employees. For more information please visit www.excentus.com.