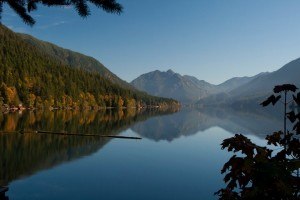 Well, I can't believe it…Mike's Road Trip is a year old now.  What a year its been!  I've had a ton of fun, met some wonderfully amazing people and have been to some breathtaking places.   The past year has not been without its trials and tribulations.   I've had a number of breakdowns and some near misses.  I've experienced things most people only dream of…and been to more cities in a year than most people will visit in a lifetime.  Below are some highlights, with a few low-lights for good measure.
Click on any of the corresponding links below to read more, and/or see pics and video.
Memorable Hikes:
Hiking up Mount Rainer with my beloved cousin Nick.  We encountered spectacular weather, camped in snow near 10,000′ feet, with majestic views of the surrounding mountains and cascading waterfalls. Click the following link to read more and to see pics and video of our trek up Mt. Rainier.
The Chief in Squamish, B.C. was one of the coolest hikes I've been on—it had everything you would want from a hike…tall forested trees, multiple waterfalls, challenging scrambles, various overlooks and spectacular views once you reach the top.
Scary Moment:
I was taking a stroll along the banks of a river in Glacier National Park when I bent over to look at these paw prints in the ground.  I heard a sound in the near distance…I looked up to see a huge black bear.  The bear had not taken noticed at first, but then… more.
Outstanding Meal:
I've had countless outstanding meals on Mike's Road Trip, but one stood out among the rest…it was more than a meal, it was a dining experience unlike none other.  Check out my visit to the EVOO Cooking School in Cannon Beach, Oregon.
Big Break….NOT:
Chasing Al Roker through Bozeman, MT.   I could care less about celebrities, but was hoping I could talk Al into putting me on the Today Show…would have put Mike's Road Trip on the MAP (so to speak).
Near Death:
There were two events that were too close for comfort.  One, I tried to climb to the top of a waterfall and had to risk life and limb to get down.  Click here for more (watch the 2nd video on this post).
The second near miss was driving through Montana with my friend Rhonda.  It was about 5 degrees outside…the roads looked clear and I was resting my foot for a moment and had the truck's cruise control set.  We were heading up an incline when Rhonda said she thought it look like black ice…as my mind was processing what she had said, the truck kicked into overdrive and spun us out of control at nearly 70mph.   We slammed into the concrete barrier….more.
Best Stretch of Highway:
I was just outside of Red Lodge, Montana and took a trip down the Bear Tooth Highway…wow, was that the most spectacular drive.  Check out my video…more.
Breakdowns:
I've had a few issues along the way with the operation of the truck.  Early into my trip, I had a blowout just outside of Provo, UT and was stuck there for a couple days.  I also had a couple of battery issues where the truck would not start.  All in all…nothing serious and with a little trouble shooting have been able to get on my way without much incident.   I have preformed a lot of maintenance along the way to try and minimize breakdowns.
Best Of 2010:
At the beginning of the year I put together a "Best Of" list, be sure to check it out…some great B&B's, hikes, destinations and sites you'll want to learn more about.
Best Individual Story:
As you can imagine, with all the people I've met along the way, I've heard some great stories.  One of the most fascinating was of an older gentleman who survived being buried in an avalanche when he was an early teenager.  It had taken rescuers nearly two hours to fully free him.  As this was a long time ago, you can imagine how limited technology was.  He was fortunate that someone had their eye on him the entire time and were able to reach him fairly quickly.
Top Pictures of 2010:
Each month I complied a list of the top-10 pics for the month.  Then, at the end of 2010 I put together a list of my top-20 pics for the year.