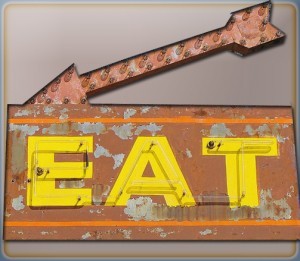 Have you ever been to a new town, looking for a good place to eat?  Read on and I'll give you my number 1 tip on what to look for.
You know how they say, "don't judge a book by its cover?"  Well, pardon my French, but that's just PC bullshit. We inherently judge everything in life.  While we may not always be right, it's a survival technique that takes us back to our days as cavemen. On the occasion when conventional judging is deemed unfair (in other words, when an entity is better than it looks), typically a positive reputation is generated so to overcome its seemingly unappealing appearance.
When it comes to patronizing a restaurant, I have one guiding principle that has served me well.  If you want to avoid a bad restaurant experience…what is the #1 sign to look for?  It's the sign!  From my experience, if a restaurateur does not take care of his sign, his people will not take care of you.  A bad "sign" tells me they don't care about quality or cleanliness. A sign is your face…it's almost the first thing that people take notice of.  If the sign hasn't been washed, painted or cared for, it's a bad omen for things to come when you enter.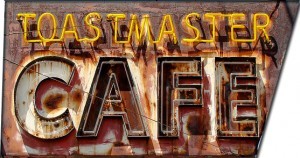 Again, I realize there are exceptions to the rule (the proverbial "hole-in-wall" is a perfect example), but if you want to avoid a bad restaurant experience, taking a close look at the sign may help.  Case in point…how often have you heard or said this… "That looks like a good bottle of wine?"  "Looks good?"  How on earth can a bottle of wine "look good?" It's because we taste with our eyes first.
Tell me I'm wrong?  Leave a comment below and share your thoughts.
Tags: Bad Restaurant Signs, Initial signs of a bad restaurant, Signs of a bad restaurant, What to look for in a bad restaurant